Time for a check-in? (How are you? Me, I am slowly losing my mind, as evidenced by the fact that I named this post "January/March Books" and only caught it when I was changing the name of the permalink.)
So far this year, I've finished four books (I'm counting the March trilogy as one). I swear I read another audiobook but I can't seem to place it if I did (I probably didn't – my attention span prefers podcasts these days).
The Serpent King
The Serpent King was recommended to me by a bunch of people, but I finally got around to reading it when it was the Forever YA book club pick last month. None of these people adequately prepared me for what I was going to experience.
This book destroyed me. It completely wrecked me. I was uncontrollably sobbing in my bed for at least 70 pages of this thing. Y'all need to warn me about this. But keep sending me these kinds of recommendations. It reminds me that I do still love reading.
The Winner's Crime
This is the second in the series. I am still intrigued enough to keep going but this one failed to hold my interest as well as the first. Middle books are hard to talk about…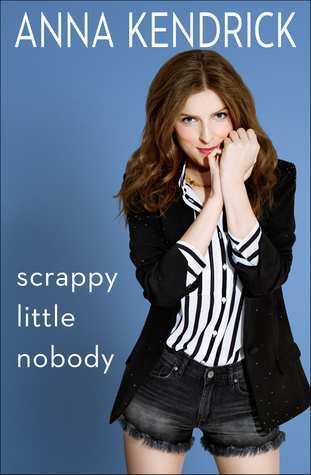 Scrappy Little Nobody
Ben and I listened to this one on the long drive back from Michigan on New Year's Day. We like listening to books like this on drives like that. Now that E is older, we usually reserve it for when he is sleeping or firmly entrenched in a show on his tablet. We both like Anna Kendrick and enjoyed her self-deprecating approach to storytelling in this book.
March
So this book turned out to be timely. I started reading it the weekend I traveled to DC for the Women's March and I finished it during black history month (all while our democracy is being pushed to its limits). This was inspiring and should be read by everyone.
***
What is your favorite read so far this year?